New York, NY April 2017
INFINITY® Blood Glucose Monitoring System: One of the top affordable brands for diabetics in Puerto Rico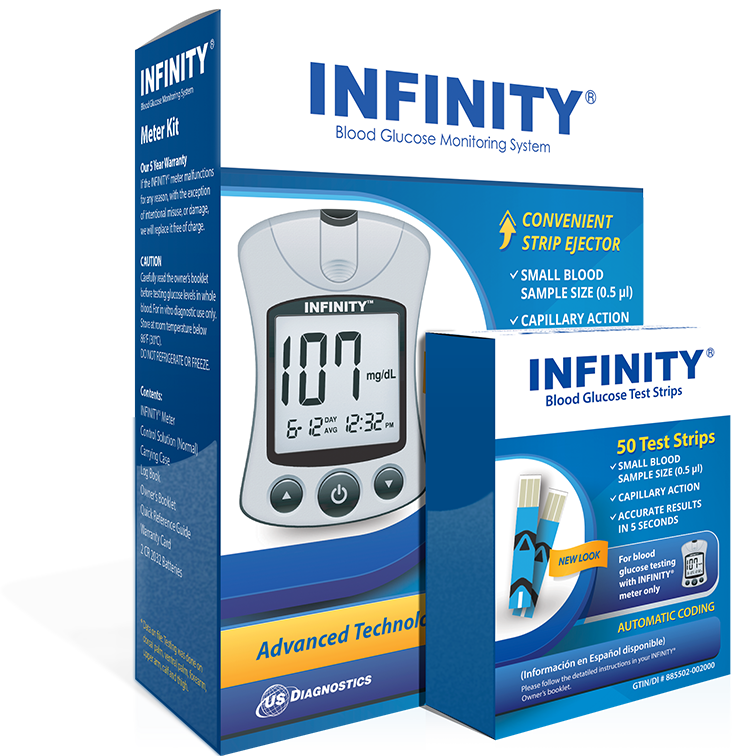 For over a decade, US Diagnostics, Inc. and Servicios Diabeticos de Puerto Rico have been teaming up to provide affordable, top-quality diabetic supplies to their customers in Puerto Rico. Since its inception in 2002, Servicios Diabeticos, located in San Juan, has been focused and dedicated to bringing innovative and affordable technology to diabetics across the island. US Diagnostics, based in New York City, is an OEM manufacturer and distributor of cost-effective and high quality diabetic blood glucose monitoring systems. Together, US Diagnostics and Servicios Diabeticos share a fundamental belief in the importance of providing only the best services and supplies to their patients.
Diabetes is a rapidly growing disease worldwide. US Diagnostics and Servicios Diabeticos are striving to help bring awareness to their patients in Puerto Rico about the importance of self-monitoring. Self-monitoring of plasma glucose on a regular basis is an essential part of diabetes management, which helps to keep the blood sugar in an appropriate and safe target range. Kris Rivera, COO of Servicios Diabeticos explains, "Inadequate understanding of the fluctuation in blood glucose can lead to inappropriate actions and may cause a higher risk of diabetes-related complications. Our continuous objective is to educate patients and deliver affordable quality products that assist in a daily diabetes management. Daily self-testing allows patients to see the impact of taking steps to control diabetes, such as medications, diet changes, physical activities and losing weight." Rivera continues, "We service numerous pharmacies on the island. INFINITY® Blood Glucose Monitoring System is one of the top brands recommended by our clients, due to its ease of use and accurate results."
INFINITY® Blood Glucose Monitoring System and test strips are available at many pharmacies in Puerto Rico at an affordable and competitive price. INFINITY® is also available nationwide, and is approved for in home individual use as well as for clinical settings. For more information on INFINITY® brand testing supplies, visit www.usdiagnostics.net.
US Diagnostics PR Department
info@usdiagnostics.net
Tel: 866-216-5308