New York, NY January 15, 2018
INFINITY® BLOOD GLUCOSE MONITORING SYSTEM IS NOW AVAILABLE ACROSS WEST AFRICA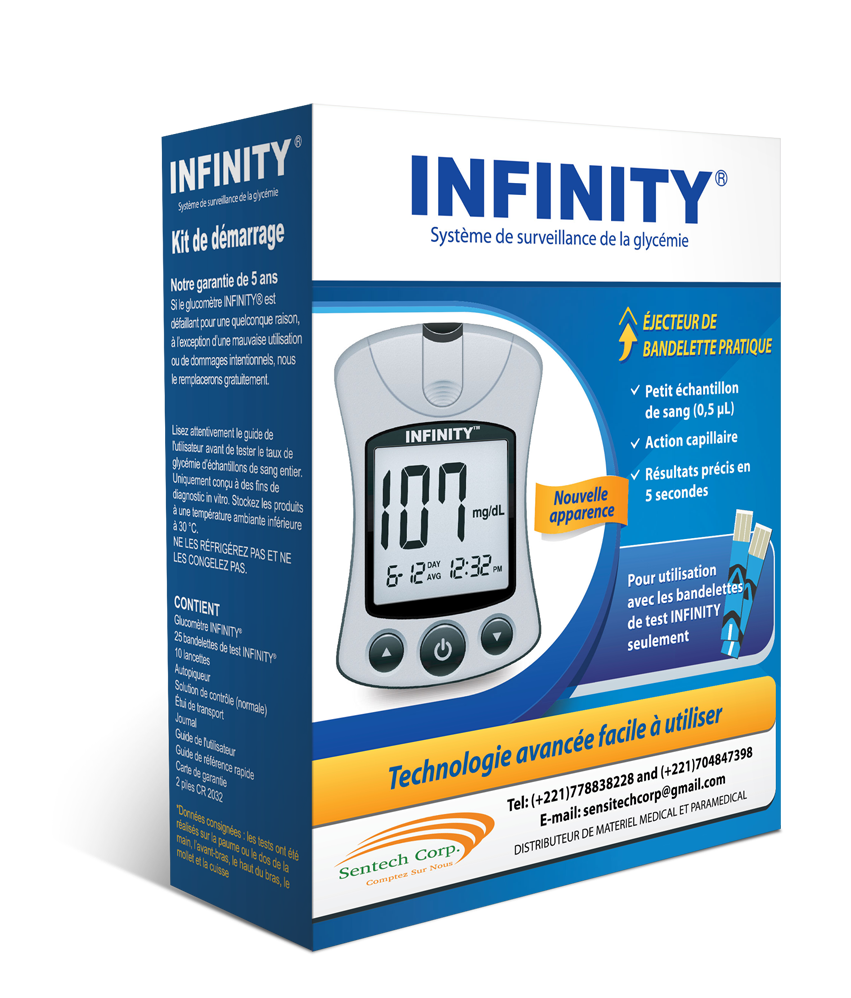 US Diagnostics, Inc. announces the expansion of distribution of the INFINITY® Blood Glucose Monitoring System throughout Western Africa. US Diagnostics, located in New York, is the OEM Manufacturer of the INFINITY® Blood Glucose Monitoring System and has been manufacturing accurate and reliable diabetic testing supplies for almost 15 years. US Diagnostics is working closely with Sentech Corp as their exclusive distributor in Western Africa.
Sentech Corp, located in Dakar, Senegal, has been working in the diabetes industry since 2009. Ousmane Faye, CEO of Sentech Corp, has worked diligently to distribute affordable diabetic testing supplies to numerous hospitals, clinics, and pharmacies across the country. Ousmane Faye explains, "The number of people with diabetes in Africa is growing very rapidly, and at Sentech Corp our goals have always been to be able to provide an affordable and quality brand of diabetic testing supplies to our customers. INFINITY® is not only affordable, but the INFINITY® Blood Glucose Monitoring System is a reliable, accurate and very easy to use system that will benefit many diabetics. Sentech Corp has made INFINITY® widely available to diabetics in Senegal, and also Mali, Mauritania, Guinea and Equatorial Guinea." Faye continues, "As the exclusive distributor of INFINITY® brand in Western Africa, we are partnering with US Diagnostics to ensure diabetics in Africa receive the supplies they desperately need to manage their diabetes."
Sentech Corp is a member of the Diabetic Association of Senegal. Also, Sentech Corp has been awarded contracts with the Department of Health and the military hospitals of Senegal. In addition, the company currently distributes INFINITY® supplies to veterans. Sentech Corp remains committed to bringing top quality and affordable diabetic supplies to many of the surrounding areas, and is currently working on contracts for distribution in Cote D'Ivoire, Niger and Ghana.
For more information on the INFINITY® Blood Glucose Monitoring System please visit www.usdiagnostics.net or contact Sentech Corp at (221)771014104.
US Diagnostics PR Department
info@usdiagnostics.net
Tel: 866-216-5308